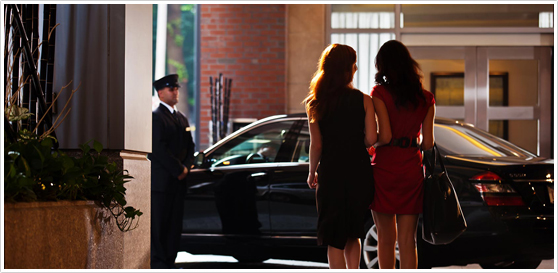 At SPS, we are dedicated to providing the highest possible standards of service to your clients.  We have continued
to provide luxury parking services to America's most excellent hotels for more than 30 years.Our winning formula for the hospitality industry are strict adherence to the following key points:
We work hard to support your high regard to brand standards.
We train staff working at your facility to your specifications and give you the upper hand in selecting the most suitable ones.
We have a committed division staffed with experienced and professional  hoteliers and hospitality experts.
We ensure strict compliance to your hotels specific standards and carry out continuous monitoring of guest satisfaction metrics.
We offer complimentary consultation and advice accordingly on aspects such as surface lot improvement, traffic flow examination, stall maximization and even the need for a new garage!
Our range of services specific to  the hospitality industry include:
Valet Services
Self-Parking
Door Service
Bell Service
Concierge
Shuttle